Trampoline Retaining Wall
What is a Trampoline Retaining Wall?
Like other retaining walls used in landscaping, in-ground trampoline retaining walls hold back soil around a below-ground trampoline frame. They are used to prevent dirt from sliding back into the newly excavated trampoline hole.
Trampoline retaining walls are installed near the edge of the trampoline hole perimeter. Some trampoline wall retaining kits make it easy for DIY installation, while more secure trampoline walls can be installed by a professional team. This is completed before the assembled trampoline is placed into the hole (see our In-Ground Trampoline Installation page for more detailed specifics).
To secure the retaining wall in place, installers will add back in some dirt or soil from the excavated hole along the wall's outer edge. Sod and landscaping can then go right up to the retaining wall for a clean cut look.
Need a team near you in Utah to install trampoline retaining walls? Go with the trusted experts at Trampoline Holes Utah, specializing in full-service installations for in-ground trampolines!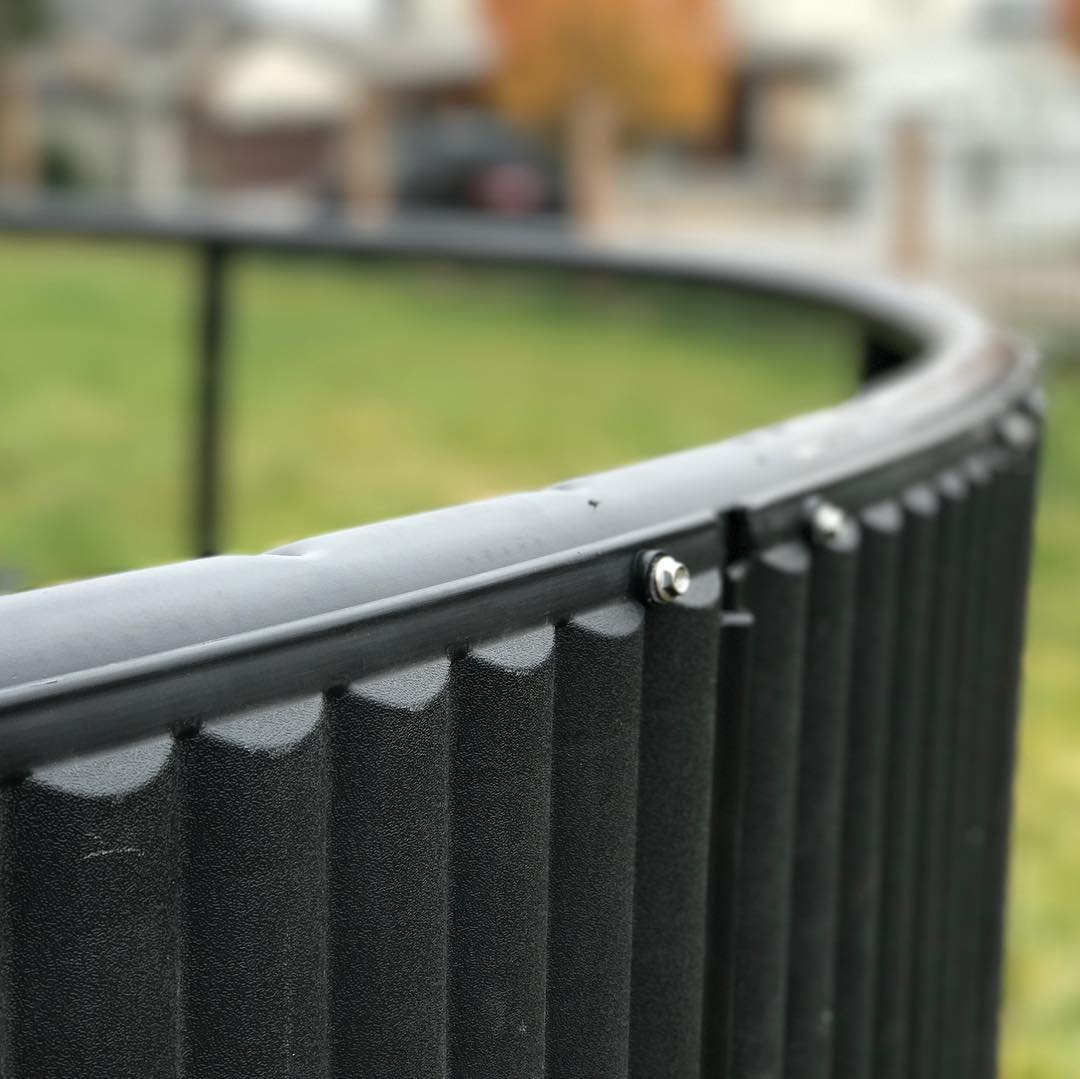 Why Do I Need One?
In an effort to save on cost, some families wonder, "Do we really need a retaining wall for our in-ground trampoline?" We and other in-ground trampoline installers would argue that yes, retaining walls are a necessary component not to be disregarded.
Perhaps the biggest reason why a trampoline retaining wall is such an important investment is how well it can protect your trampoline. Trampoline walls hold back landscaping from collapsing in on itself. This preserves the structure of the trampoline and won't require you to excavate out the hole again to save you some money.
But in-ground trampoline retaining walls also make landscape maintenance simpler. Mow grass right up along the edge of the retaining wall without worrying about landscaping sliding back under the trampoline.
For more information on the why behind trampoline retaining walls, get in touch with our team today!
Best Materials for an In-Ground Trampoline Retaining Wall
What are your best options for retaining wall materials? Check out two different choices below.
Plastic Panels
Plastic or polyethylene panels often are included in in-ground trampoline retaining wall kits. This is a tough synthetic material with slight flexibility and less heavy than other retaining wall materials. Less weight means an easier installation process!
Steel Panels
Other trampoline retaining wall kits include steel panels. Still easy to install, especially when designed for specific in-ground trampolines, these offer a reliable option for trampoline walls.
Unlike wooden retaining walls, steel panels won't rot over time.
Buy Trampoline Retaining Wall Kits
Thinking about choosing plastic or steel retaining walls? Many can be purchased as a trampoline retaining wall kit, either on their own or with an in-ground trampoline.
View some trampoline retaining wall kits for sale below! Call or contact Trampoline Holes Utah for finding other trampoline wall options that fit your budget and your family's needs.
In-Ground Trampoline Retaining Wall Installers
Whichever type of in-ground trampoline retaining wall you choose, let our professional installers ensure a proper installation. We'll come to your Utah home to assemble or construct your trampoline wall correctly. With our careful touch, your trampoline retaining wall will look great and remain intact against the elements.
With years in business and specialized expertise in trampoline retaining walls, Trampoline Holes Utah are the ones to call for the job! Get in touch with us today to request a free estimate.